Product Vision Statement
This product is intended to be a digital application in which the user can create its own 3D Avatar by using Augmented Reality components. The concept is to define their own personal avatar and represent them as their own "digital entity" throughout the several media and social channels in which they could be possibly involved.
Instead of the user having only one option and being stuck with a single solution (in this case the upload of a profile photo which is the standard of most social networks and other network platforms) with the implementation of this digital application the user would be able to create his own custom avatar. With a high level of customization and corresponding to the user's needs. In addition, the user also has the opportunity of creating a dynamic 3D avatar of himself being able of printing it to become a more physique and tangible result. Furthermore, this solution also promotes a more secure way of sharing your personal image through internet ensuring an higher privacy level for the user.
Target customers are all individuals who desire a solution based on the possibility of creating their own persona/avatar in 3D achieving a more diverse solution for a digital representation of themselves besides a profile picture or a cover photo.
Product is intended to improve social and digital inclusion of people with Down Syndrome.
WHAT PROBLEM OR CHALLENGE DOES THE PRODUCT SOLVE?
The product solves the challenge of social and digital inclusion of people with Down syndrome. It provides an alternative and diverse solution for their own digital identity and representation throughout social network and other digital platforms that have a higher ratio of networking functionalities. It also covers privacy issues and security, since its not a regular profile picture or cover photo that is being generated but a fully personalized 3D Avatar.
WHICH BENEFIT DOES IT PROVIDE?
It offers an intuitive, dynamic, and diverse experience of creating not only digital content but also a 3D virtual representation of the user. In addition, it also provides a unique experience since the user can also add levels of creativity that are not covered by other digital solutions.
The product is a multi-platform application (Web version, Windows PC and Android). It will user AR elements and 3D components to create a personalized 3D Avatar. Therefore, it will be based on the following options:
The first screen will have the option "Start Creating" which will trigger the customization of the 3D Avatar. It can use AR elements like wardrobe, accessories, or other objects to enrich the user experience of creating a unique character or by using a pre-loaded library of assets with several options (types of hair, eye colour, etc.) that the user can select.
Share your avatar, which will allow users to share their created avatar in social media or other digital platforms.
Print your avatar, which will generate a file to print their own 3D avatar by using a 3D printer.
Some basic concepts to have in mind are:
Minimalistic and intuitive layout.
Fully Accessible application (either in web version or in mobile version).
WHAT MAKES IT STAND OUT?
This application is characterised by its unique content that is offered to users. It allows a fully diverse creation processes of a digital 3D Avatar. It also includes AR (Augmented Reality) functions and 3D printing solutions. In addition, for users with disabilities it facilitates in the process of creating and generating their own avatar. If we compare with other software, games, or solutions (like SIMS or other online alternatives) they are by far too complex systems for these users to decipher and have an enjoyable experience.
IS IT FEASIBLE TO DEVELOP THIS PRODUCT?
Despite of being a concept a tad more complex to develop or at least a more challenging approach it is feasible to the develop this type of product. Nowadays, there are a lot of frameworks and other AR solutions that facilitate this type of development.
The company should provide necessary equipment and a budget plan for software maintenance. If possible, company should also provide a group of testers that are among the target audience, i.e., people with Down Syndrome, as well as any other potential consumer.
The company would receive the software solution which can be competitive on the market since it offers unique features when compared with similar solutions. This product would also have a positive impact on the company's corporate responsibility.
Case study students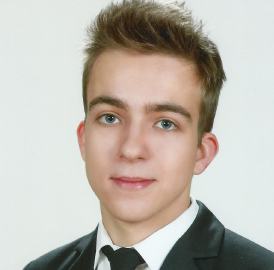 Balazs Pinter
INNOSID Dubrovnik 2021 Student
Margarida Pratas
INNOSID Dubrovnik 2021 Student
Fani Sentinella-Jerbić
INNOSID Dubrovnik 2021 Student
Marcos Lujan Cervera
INNOSID Dubrovnik 2021 Student
Mato Tikvica
INNOSID Dubrovnik 2021 Student